Samsung SDI's electronic materials business is drawing attention as it is drawing an upward trend as countries are starting to adopt the "contact-free" trend due to the COVID-19 pandemic. As more people are working from homes and education, shopping, and leisure activities are taking place online, there has been more demands for Samsung SDI's electronic materials due to increased demands for semiconductors and displays.
◊Samsung SDI's electronic materials business responsible for the company's entire operating profit in the first half
According to Samsung SDI's business report on Tuesday, its electronic materials business brought $1.04 billion (1.24 trillion KRW) and $144 million (171.6 billion KRW) in sales and operating profit respectively in the first half. Based on quarters, it brought $506 million (602 billion KRW) and $537 million (638 billion KRW) in the first quarter and second quarter respectively in sales and $62.4 million (74.2 billion KRW) and $81.9 million (97.4 billion KRW) in operating profit. Its sales and operating profit in the second quarter saw a 6% and 31% increase compared to the first quarter.
In addition, electronic materials business also supported the entire first half performance of Samsung SDI. Samsung SDI raised $133 million (157.7 billion KRW) in operating profit. The reason why this value is lower than the operating profit raised by its electronic materials business is because its battery business suffered a loss of $11.6 million (13.8 billion KRW) due to investments in electric vehicle battery and others.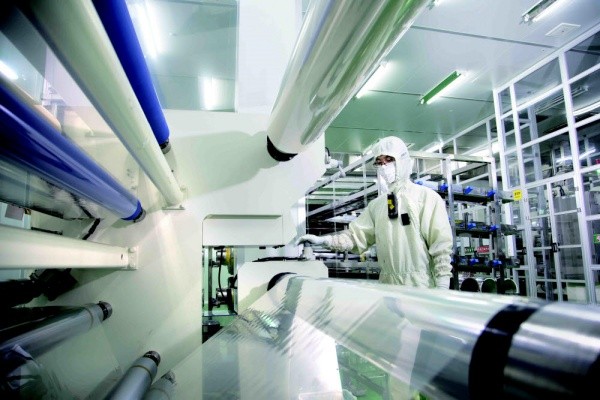 ◊Samsung SDI benefits from increased demands for SOH, EMC, and polarizing film
The recent "contact-free" trend was the major factor for the growth of Samsung SDI's electronic materials business. Because the trend has increased amount of communications data uses, it has caused increased demands for semiconductors used for servers. As a result, laptop and tablet PC sales have increased drastically due to teleworking, online education, and virtual meeting. Laptops and tablets require displays as part of their screens.
Samsung SDI supplies semiconductor materials and display materials. Primarily, it supplies "spin-on hardmask (SOH)" and "epoxy molding compound (EMC)" as semiconductor materials and polarizing film as display material. "SOH" is a supplemental coating material that is used to materialize fine patterns on semiconductor while "EMC" is a packing material that protects integrated circuits from external shock. SOH sales have been increasing as SOH increases accuracy of patterns and can be stored for 3 months. Demands for EMC are also on a rise as semiconductor packaging structure is becoming lighter. Samsung SDI invested about $33.7 million (40 billion KRW) last month in order to build additional lines for EMC with high performance. Polarizing film adjusts direction of light and helps screen to be clear and it is mostly used for LCD. Samsung SDI has benefited from increased demands for laptops and tablets which then leads to more supplies of polarizing films.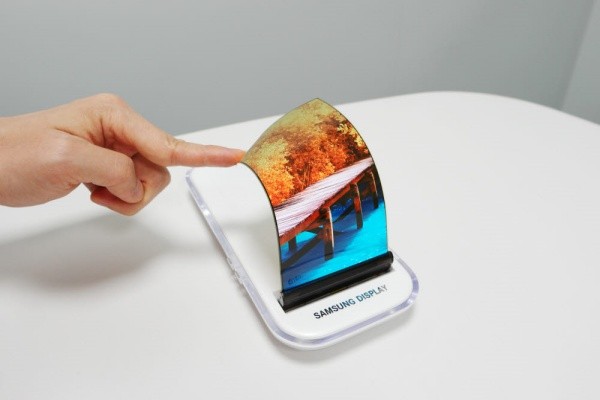 ◊Samsung SDI to focus on OLED materials in the second half
Samsung SDI predicted that its electronic materials business will continue to ride an upward trend in the second half. While it expects continuous increased sales for semiconductor materials due to steady demands, it expects demands for polarizing films will go down. However, it will look to offset lower demands with its OLED materials.
Samsung SDI possesses green phosphorescent host material and P dopant. These materials will be supplied to Samsung Display which will then manufacture OLED panels using these materials and supply OLED panels to Apple for its new iPhone that is expected to be released in the second half.
Because these materials are also used for Samsung Electronics' "Galaxy Note 20" series, it will be interesting to see whether the supply can act as a steppingstone for growth of Samsung SDI's OLED materials business in the second half.
"Our major customers will release their new smartphones in the second half and we also expect demands for TV OLED panels to grow in the second half as well." said a representative for Samsung SDI. "Our OLED materials business will experience improvement in both annual sales and profitability due to increased demands for green phosphorescent host material and P dopant."
Staff Reporter Yun, Geonil | benyun@etnews.com
<Source: Etnews>