Classification
Time
Remark
Move-in
Space Only Booth
June. 23-24, 2019
08:00~20:00
Vehicles are not permitted from June. 24, 2019 , 16:00
Shell Stand Booth
June. 24, 2019
13:00~20:00
Move-out
June. 27, 2019
17:00~24:00
Vehicles are permitted after removal of fiber textile floor covering.
Procedures for delivery
-During the period for moving in and out, no restriction or limitation is made. However, a supervisor must always be present
at the site to prevent theft or loss of exhibits. The Organizer shall not be held liable for any theft or loss.

-In principle, no exhibits shall be brought in or out during the period of the OLED EXPO 2019. If it becomes necessary to bring exhibits in or out for repair, the Organizer's prior permission should be obtained.


Truck access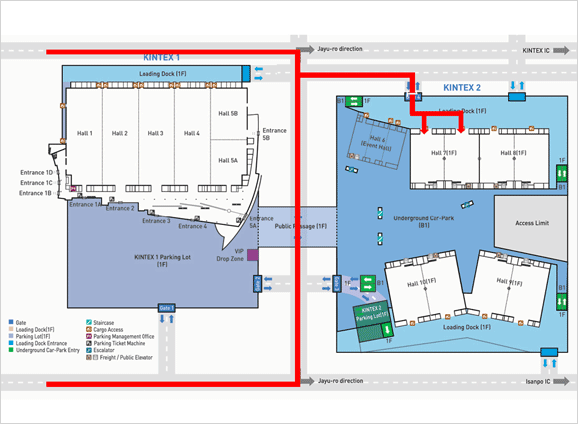 During the period of installation and dismantling, cargo trucks carrying exhibits and equipment are free
to enter the exhibition grounds. However, unloaded trucks should be leave the exhibition ground
immediately. (Maximum 2 hours)
Period : Move-In : June 23-24, 2019 / Move-Out : June 27, 2019
Vehicles : Trucks and Van-type vehicles